DUBLIN 1916, An Irish Oratorio is a grand musical event in the tradition of Handel's "Messiah" (which premiered in Dublin, Ireland in 1742). The story of Ireland's long struggle for independence is told through Ireland's finest literature and through her powerful music of both the "Traditional" and "European" styles. DUBLIN 1916, An Irish Oratorio begins with an Overture representing the 18th Century (O'Carolan's Ireland), and continues through the Rebellion of 1798 (Requiem for the Croppies), the Great Hunger of the mid-19th Century (A Fenian Ballad), the Celtic Twilight movement (texts by W.B.Yeats), the events leading up to the "Rising" of 1916 (texts by Maud Gonne and Padraig Pearse) and its aftermath (poems by Francis Ledwidge and W.B.Yeats).
The finale of DUBLIN 1916, An Irish Oratorio is a sweeping composition by Richard B. Evans titled "Celtic Air: Kilmainham Gaol" that was originally commissioned by Sîla de Valera, Minister for Arts, Heritage, Gaeltacht & the Islands of the Republic of Ireland. This grand finale features all the massed forces of the oratorio – solo vocalists representing both the Traditional and European traditions, Irish Traditional instrumental virtuosi, mixed chorus, piano/harpsichord, and orchestra.
Evans' music brings together the heart of Irish music with the depth and breadth of oratorio, making for a sublime expression of the struggles of humanity, both cultural and personal.
Composed and Orchestrated by Richard B. Evans.
CD for sale here.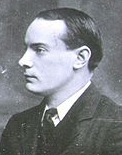 from left:
W.B. Yeats
Maud Gonne
Padraig Pearse
This fully produced CD recording features Irish Traditional singer Christy O'Leary in the role of Jeremiah O'Donovan Rossa; rising opera star soprano Nicolle Foland singing the role of Maud Gonne; baritone Richard Haile singing the role of Padraic Pearse; tenor Dennis McNeil singing the role of William Butler Yeats; Broadway star Susan Derry; Broadway star Glory Crampton in the role of Grace Gifford; plus instrumentalists: Todd Denman, Uilleann pipes and Irish whistles; fiddler Matt Montgomery; Diana Rowan, harp; Bill Woods, bodhran; BOYS OF THE LOUGH – Aly Bain, fiddle; Cathal McConnell, flute and whistles; Dave Richardson, concertina and mandoline; Chris Newman, guitar; and Christy O'Leary, Uilleann pipes and whistles – as well as the SONORA STRING QUARTET; the chorus of THE UNIVERSITY OF WASHINGTON SINGERS led by Gabriel Dimutrescu; and Richard B. Evans on piano and harpsichord.
CD cover designed by award-winning graphic designer Richard Bagel.
This recording is available for purchase here.