DUBLIN 1916, An Irish Oratorio, is a grand musical event in the tradition of Handel's "Messiah" (which premiered in Dublin, Ireland in 1742). The story of Ireland's long struggle for independence is told through Ireland's finest literature and through her powerful music of both the "Traditional" and "European" styles. DUBLIN 1916, An Irish Oratorio begins with an Overture representing the 18th Century (O'Carolan's Ireland), and continues through the Rebellion of 1798 (Requiem for the Croppies), the Great Hunger of the mid-19th Century (A Fenian Ballad), the Celtic Twilight movement (texts by W.B.Yeats), the events leading up to the "Rising" of 1916 (texts by Maud Gonne and Padraig Pearse) and its aftermath (poems by Francis Ledwidge and W.B.Yeats).
The finale of DUBLIN 1916, An Irish Oratorio is a sweeping composition by Richard B. Evans titled "Celtic Air: Kilmainham Gaol" that was originally commissioned by Sîla de Valera, Minister for Arts, Heritage, Gaeltacht & the Islands of the Republic of Ireland. This grand finale features all the massed forces of the oratorio – solo vocalists representing both the Traditional and European traditions, Irish Traditional instrumental virtuosi, mixed chorus, piano/harpsichord, and orchestra.
Composed and Orchestrated by Richard B. Evans.
CD for sale here.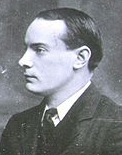 from left:
W.B. Yeats
Maud Gonne
Padraig Pearse